If you're planning to replace your home's attic window, you require to follow essential steps and a complete guide to complete this process successfully.
In this ultimate guide, we discussed all attic window replacements. Don't worry if you have never done it before, we will guide you on how to do attic window replacement and what you require to do it.
There are several tools, techniques, and points to replace and install a new attic window for your house. If you have no experience in this work then make sure you practice this guide first before moving forward.
Let's dive into the guide!
How To Replace An Attic Window?
There are several steps for attic window replacement. Every beginner can follow them easily. If you want to change the size of your new window then you have to cut the area on the attic space for a new bigger attic window installation.
The following are steps for attic window replacement:
Take a knife or a tool and use it to pull off the old window stopper.
Now pull off the stopper from every side of the window.
Remove the inside material from the stoppers space, it will be aluminum or just a wood piece.
Hold the window and pull it to your side with a little heavy force.
Take off all the windows and clean the area where the old window was attached.
Measure the space for the new attic window, take it and fix it on the window space like the old one.
Use all the required tools to do this process.
Attach new stoppers to the previous stopper place and after it, all work well done.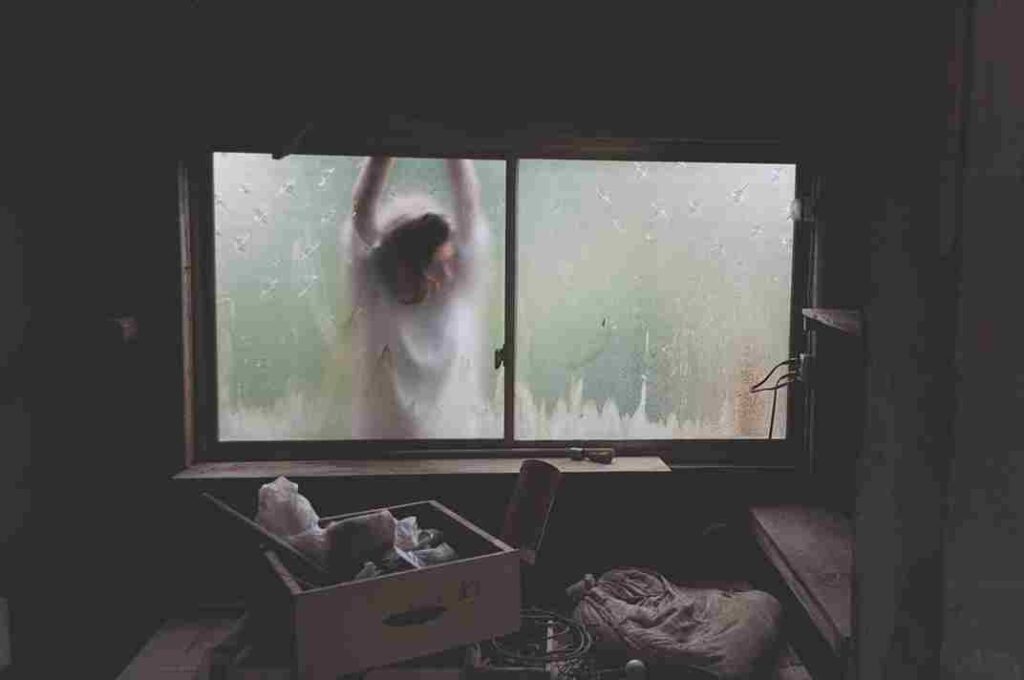 Attic Window Replacement Cost?
Before making any decision to change or replace your house's attic window, you have to check how much it will cost you.
The average cost to replace the attic window is 100 – 1200$. The cost depends on window size, glazing options, labor cost, and frame materials. It has no fixed cost, different attic windows have different price tags. Choose any one attic window model based on your budget and requirement.
In different regions, window replacement experts cost different amounts of labor charges. Some areas have higher labor costs than others. 
If you're replacing your attic window yourself then you will save labor charges. If you feel you want an expert to do all this work for you, be ready to pay their charges.
The size of the window is the first factor that indicates the price of that window. The bigger the size is, the higher the amount we're going to pay. 
You may notice that some small size attic windows cost less than other large windows. This is because those small-sized windows are made by expensive brands. 
If you're going to change the design of your house's attic window, it will cost you more than the first attic window. Tools and equipment like screws, gum, and tools also are needed and it means they also cost in this process.
Tips For Attic Window Replacement:
There are many things to consider whenever you do attic window replacement. Don't worry if you don't know them, We're going to discuss them next.
The following are Tips for attic window replacement:
Learn First: We make it the first point because this is the first step when you're completely a beginner and don't know much about the replacement process. 
Learn how to do attic window replacement by watching tutorials and start practicing it. Sometimes we don't know much about any work and when we try to do that work, unfortunately, we always fail. 
So learning is the number one factor in doing the right replacement without wasting and losing anything.
Use Right Technique: You may have noticed that some people do their work fastly and rightly. It is because they use the correct technique and they know the process correctly.
When you start learning the process to replace windows, you will know different techniques from different learning tutorials. 
Just analyze what technique will help you and which method is suitable for your attic window replacement.
Tools: Right tools and all tools for window replacement are extremely necessary. Make sure you have the right and all collection of tools that will help you to do this work.
Window replacement tools are safety glasses, screwdriver, caulk gun, waterproof shims, hammer, small pry bar, tape measure, level, power drill/driver, putty knife, and utility knife.
Don't Over Fast: Most Beginners make this mistake every time. They want to do the replacement asap, but they get bored most of the time.
The chances of wrong results become high when we try to do any work over fast. So give them time to process and work slowly when you have less or no experience in window replacement.
Measure Window Size Correctly: You will make the right replacement when you know the size of the window. Make sure you're using a tape measure to measure the size of the attic window.
However, make the process simple by following all the necessary steps. Check attic window space and window size also. Make sure the window size is suitable and matches correctly with the attic space. Otherwise, you have to do more work if the size is not right from any side.
How Much Time Does It Take To Replace Attic Window?
The time to replace the attic window depends on the labor quantity to do this work, the size, and the design of the window. On average 2 persons can easily replace the attic window in one – 3 hours.
If the window replacing a person is an experienced worker, he/she will require less time to replace it.
We noticed that people replace small attic windows with new large-sized attic windows. If you're also replacing your attic window with a bigger-sized new one, it will take more time.
If the new window is the same as the previous model, the replacement process will only take 15 – 30 minutes. The more experience a person has, the faster they will replace it.
Replacing technique also matters if we talk about time consumption to do this work. Hire a carpenter or home improvement expert if you don't know the way to remove an old attic window and install the new one.
The average window installation time is thirty to sixty minutes per window. If the quantity of windows is more, the more time they will consume to install.
Most companies' services take 4 – 8 weeks to replace 15 – 22 windows. However, as we earlier said, the quantity of labor, their techniques, and types of equipment will decide how much time they're going to spend on window replacement.
What Are The Different Types Of Attic Windows?
There are different types of attic windows, including dormer windows, rose windows, skylights, and top-hinged roof windows. Skylight's attic windows have two subtypes; cathedral and shaft.
Most house owners prefer skylights and attic window styles for their homes. However, personal choice matters when it comes to our liked attic window style. 
As we have many options to select the attic window type, we can easily choose which window style is suitable to match our house structure.