Outdoor kitchens are gaining popularity in modern houses, if you're planning to build your outdoor kitchen, you have to know every critical step toward making it perfectly.
Cement boards are highly used items in house manufacturing. If you want to know, can you use a cement board for the outdoor kitchen? Then this post is for you.
Cement boards are the best for budget-friendly construction and are less costly material than most granite or quartz-made things.
Cement boards are most suitable to use in an outdoor kitchen. Constructors use cement material as a protective barrier for metal or wood framing. Concrete or cement is best for bonding surface cladding material and most are water-resistant. You can use them as an alternative to mortar beds for ceramic tile countertops.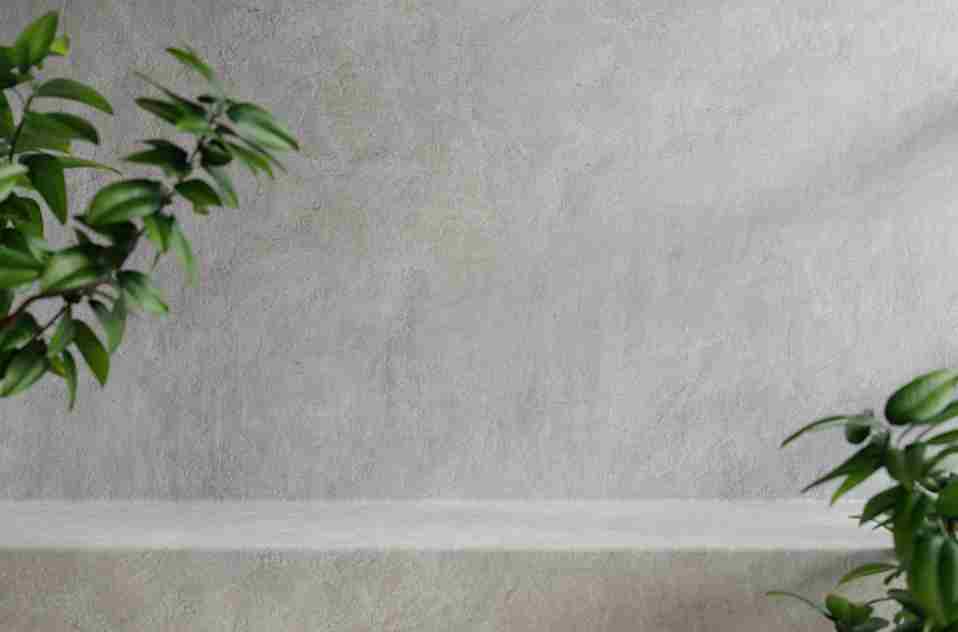 Is A Cement Board Good for An Outdoor Kitchen?
Cement boards are good for use in the outdoor kitchen. Most house owners use it as countertops and around the BBQ. Using it the right way makes it easy to maintain it and the overall quality of construction.
If you're planning to build your outdoor kitchen or just want to add something new but you have a low budget, a cement board may help you to fulfill your need.
It's a budget-friendly material for those who are not able to buy granite or quartz countertops. Most people use it as a protective barrier for wood framing. Its material is fire (and heat) resistant.
Most kitchen planners and constructors use cement boards as a protector and to provide new designs. As we know cement boards are water-resistant, but they're not waterproof. These boards can easily absorb liquid things.
You have to pay more effort to protect your cement board-made things as they're not durable as natural stones.
Most times people made mistakes while using cement boards for unsuitable purposes. Before using it you have to recognize where the cement board will fit. 
The pro tips: You can approach your local contractor to know how you can use cement board for your intended purpose behind the use of it.
Benefits of Using Cement Board for the Outdoor Kitchen:
We can only know the real benefit of anything when using them daily. You have to check what will work for you after knowing the ultimate benefits of the cement boards.
Cement boards are durable; they can be used as countertops, tiles, and wall protection. In the modern kitchen, we have found that the owner is using cement boards on walls and around the BBQ.
The kitchen gets a long life span product when we install it outdoors. The primary factor that makes it extremely durable is its mildew-proof property. it will not mildew at any temperature or by putting water. 
Most people face physical breakdown problems with some outdoor materials but this case is not the same with cement.
It will not physically break down in the continued presence of leaks or moisture. Performance is another main factor to consider when choosing any material for outdoor use.
The performance of any product makes a huge difference in quality. Cement is a strong and high usable material that will provide better long-term performance in an outdoor kitchen.
Cement boards are best that quartz boards in Fire resistance matter. Cement is a fire(and heat) resistance material. There is no issue with too hot items, heat will not damage or burn them. 
If you're thinking of using it as a countertop then it is better than quartz countertops because of its heat resistance advantage.
How To Install A Cement Board Outside the Kitchen?
Installing a cement board outside in the kitchen needs skills. You have to become intelligent at fixing and using a screw gun to install cement boards in any area.
Tools required: Screwdriver gun, a cement board cutter, an archetype, a marker to mark instructions for cutting, and safety equipment for yourself. 
Following are Steps to Install a Cement Board Outside in Kitchen:
First, wear safety gloves and a suit.
Pick the cement board and put it on a flat surface. 
Now, you have to identify how much cement board is enough for your use.
Mark the cutting instruction or drawing which helps you to cut the cement board according to need.
Now prepare the area where you want to use the cement board.
Take the marker and mark the screws on the board.
Take the piece of the board and put it on the counter(in a counterbored building case).
Slowly fix it with screws.
Use a screw gun slowly because high force may lead to a crack on a thin cement board.
Seam the board after fixing.
All done! use your cement board countertop.
What Is the Best Cement Board for An Outdoor Kitchen?
People who are using cement boards in their outdoor kitchen are the best to know which cement board is best. We researched this matter online. We found some interesting answers which we described below.
Most users said: Perma base cement board for outdoor kitchens. A mold-free and long-term performance board are perfect for it. 
Perma base cement board performs well in outdoor environments and is also mold-proof.
Its versatile style makes it unique from other types of materials. If you're living in an oftentimes weather-changing area then this is also suitable for you.
As cement is largely weather-resistant, it will not damage or melt at high temperatures. Materials like quartz and granite are not best to put on too hot items.
But you can put too hot items on cement boards because they can't crack or break from too much heat.
Durability is one of the essential factors in quality materials. Everybody wants durability products because they are money and hustle savers.
Generally, cement boards work well between five to fifteen years. You don't have to change them for many years.
If you're a passionate kitchen worker, your care may extend the life of your cement board. Care makes a huge difference to take new things for a long time.
Does the Cement Board Need to be Waterproofed?
Most of us think that waterproof things last a long time, but it's not the same for every product.
Most cement boards on the market today are not water-resistant, but most are waterproof. If your cement board is not waterproofed then don't worry.
Cement is a type of material that absorbs water and gets dry easily after some time. If the temperature around the wet cement board is high, it will dry in less time.
It's not necessary to have a waterproof cement board. If your board is new, ask the seller to describe its waterproof ability(it will make you more educated about cement board). The quality of cement board matters most in durability matters.
Cement boards can dry out and be perfectly fine. If you think your cement boards are not waterproof, don't worry they can't break or be damaged by water. 
Final Thought
Cement boards are proven to provide a protective barrier in outdoor wood framing. If you want a budget-friendly material board, it is fine for use. Its style and material finish provide it with a unique and solid look.
Make sure you're installing it with the help of a constructor, otherwise you have to learn how to install it properly. 
Nowadays most cement boards are not water-resistant, but they can easily dry because of their material properties.