Perfectly installed cabinets do our work quickly and provide the kitchen's best structure. While installing cabinets, we need to know the right guide to have the best results at the end. 
Leveling base cabinets may become problematic when we are stuck just into leveling the floor, so you should follow the proper guidelines about their installation.
Let's discuss what needs to be perfectly level!
Here's Do Base Cabinets Have To Be Perfectly Level:
It is not necessary to have perfectly level floors during installing cabinets, but the cabinets are essential to have to be perfectly level. It takes a little longer when the walls and floor are not level to level the kitchen cabinets. Just make sure the cabinets are correctly on the level in both directions.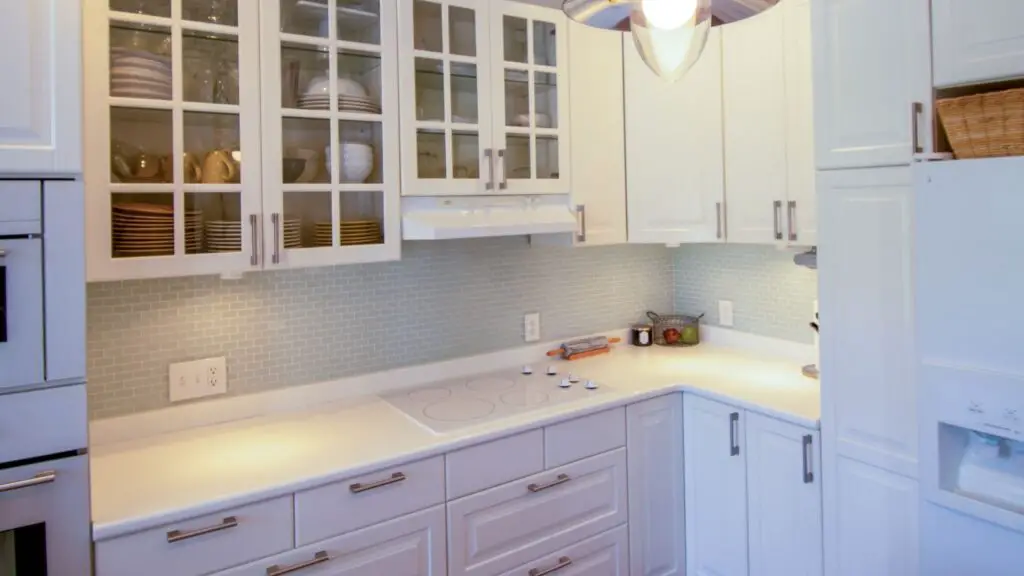 Why Do Cabinets Need To Be Installed Perfectly Level And Plumb?
If the cabinets are not installed perfectly level and plumb, getting adverse effects becomes high. The fitting of cabinetry is crucial to be perfectly complete. It will directly harm the look and design of cabinets and their countertops. That's means cabinets need to be installed perfecṭly level and plumbed.
While installing cabinets in the kitchen or home, it's essential to make walls plumb, and the floor is on a perfect level. However, while installing cabinets, the floors are not necessary to be level, but the cabinets themselves need to be perfectly level. So you will enjoy working in perfectly developed kitchens.
The adverse effects list contains bad experiences in drawers, dishwashers, space saver microwaves, range, etc. If you want not to face any issue in your kitchen during work, please consider installing cabinets perfectly level and plumb.
The microwave will not fit suitably if wall cabinets are on either side if these appliances are not entirely plumb into each other. Appliances might look crooked if cabinets are not installed correctly. As we know, we need to have tight face bonding in drawers. If there is no level and improper plum, then drawers' faces will not close tightly. This case also means you will not have a good experience with unacceptable levels.
How Do You Level Base Cabinets On An Uneven Floor?
Shimming is the best technique for leveling base cabinets on an uneven floor. You must observe some steps to construct the level for base cabinets installation. Shims are proper when walls are plums, but the floor is not perfectly leveled.
It's simple to convert an uneven floor into a perfectly level floor. It takes 5 – 6 minutes to make the floor level with shims. You don't need to be a skilled person to complete this work. 
Here Are Steps To Level Base Cabinets on An Uneven Floor:
Take Shims for shimming the bottom cabinets.
We used shims if the floor drops about ⅜ of an inch to a half of an inch.
Use standard cedar shims.
Start shimming the bottom cabinets in all four corners.
Do it until it's level.
Stop shimming when you reach the perfect level to install cabinets perfectly.
Important Notes: Make sure you're doing it in the right way. When floors are not correctly leveled, installing and securing the cabinets become difficult. It means the installer may become frustrated during the installation of base cabinets. Shimming method is proven to avoid the issue of unlevel.
How To Make Sure My Base Cabinets Are Level?
A perfectly level base cabinet is necessary for adding it to countertops. An uneven level cabinet leads to many problems over time. Just make sure your base cabinets are on the level with other cabinets. Don't worry. If the floor is uneven, follow the above-described steps to prepare the floor for installing base cabinets.
If you have decided to install your Ikea cabinets yourself, experts recommend using a laser. A laser is advantageous when you are adjusting the height of the cabinet.
Here are Steps To Make Sure Base Cabinets Are Level:
Set up your laser a few inches above your Cabinets.
Use a Piece of Wood or Something similar.
Please put it on top of the cabinet-level and use a pencil to mark where the line is.
Compare one corner to the second corner with the help of a wood piece.
Check all the corners of the base of the cabinet.
Start adjusting cabinets from the bottom where you feel the cabinets are not on the proper level.
Now you know all the points precisely at the same level.
All the above steps will make you a pro-level checker. Just follow these steps for leveling like a pro. We know the pain point when we feel our cabinets are not level. A countertop needs the most suitable base level for cabinets to work problem-free.
Do Base Cabinets Come In Different Depths?
Base Cabinets come in seven different main depths. The standard base cabinets are 24 inches deep. All depts are 12″,15″,18″,21″,27″, and 30″ inches. The shallowest base cabinets are 12 inches deep. The highest dimension available in base cabinets is only 30 inches. It also depends on the cabinet to decide which dimension will fit to choose. In most models, you can reduce depth in a wall cabinet down its position.
On the other hand, there are 12 different widtgs in the base cabinets. 12, 15,18,21,24,26,26.25,27,30,33 ,39 and 42 inches.
The size requirement decides the depth of a base cabinet. First, note the requirement of cabinet size, and choose a suitable match for your need. The dimension of available cabinets also varies on the brand and model.
Explaining your space requirement and your expectations for the cabinet to the seller is a great idea for making the best decision. Visiting big brands stores makes it easy to choose your favorite depth base cabinet.
The main trick to deciding the dimension for the cabinet is to know the usage purpose. More depth cabinets store more important things; the storage organization is minimal in small dimension cabinets. Just identify the purpose of cabinet usage and then decide for depth.